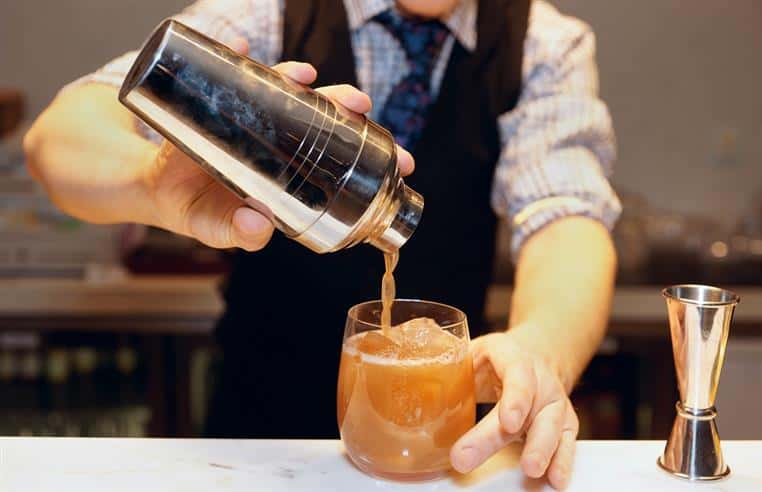 Our Standards
We Proudly serve what we consider to be the Finest in Mixers and botanicals, fruits and juices for your events. We're committed from the smallest details, to the finest premium choices in wines and spirits. Craft mixers are the cornerstone to our Bars and Craft Cocktail offerings and we feature:
The Hella Cocktail Co. Line of Premier Mixers & Craft Bitters
including: Rosemary Collins, Habanero Margarita, Margarita, Bloody Mary and Spicy Bloody Mary, Mexican Chocolate /Apple Blossom and Eucalyptus Bitters
Sonoma Syrup Co. Mint Infused Simple Syrup, Powell and Mahoney Grenadine
the Fever-Tree Line
including: Premium Club Soda, Premium Indian Tonic and small-batch Premium Ginger Ale.
With Garnishing, we use Italian Imported Luxardo Maraschino Cherries
All selections of our Imported Italian Olives are hand stuffed with your choice of one:
Gorgonzola, Roasted Garlic or Classic Queen
Olive Trio Pack at a small additional charge.
Juice selection Standards are:
Uncle Matts Organic Fresh Orange and Grapefruit Juices (not from Concentrate}
The full Line of Lakewood All Organic NFC juices including Pommegranate, Carrot, Cranberry, Aloe, and Pineapple.

Hand Squeezed Fresh Orange Juice Day of Event is available at $42/ Gallon.
We Proudly Serve:
Coca Cola Products including Coke/ Diet Coke/ Sprite.
All other Classic Sodas are available.

Hand Crafted Boylan Small Batch Pure Cane Sugar Sodas
Available in the Classic Tiers for and Additional $16/6 pack.